Our Products
On Street Parking Solutions
Pay & Display  -  Pay by License Plate meters integrated with Mobile License Plate (MLPR) and Tablets with scanner (scan registration to obtain LP)  & citation printer that compares Paid Plate Database in cloud (My Parkfolio) with real-time Optical Character recognition (OCR) reading license plates.
Pay by Cell application
Cloud Services to push real-time data back to meter
Database of residents in meter so they display to enforcement personnel as paid plate
Reservations or specific user rights  (negotiated discount/resident special rate.)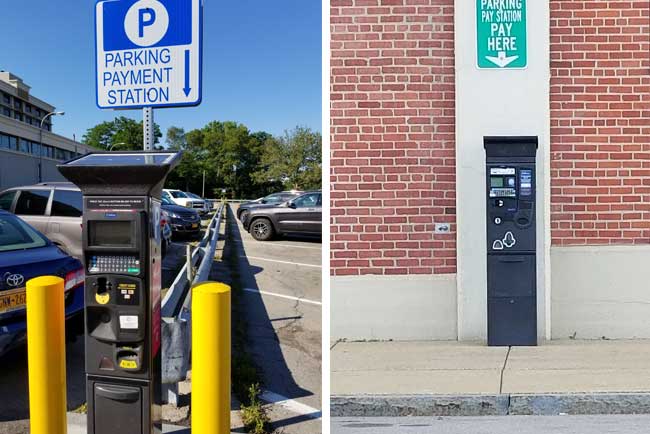 Off Street Parking-
Providing the foundation for modern parking ECO system.
Fixed LPR integrated with PARCS  (Parking Access & revenue Control).   Virtual permit for contract monthly.  Transient patron that paid or had ticket validated is simply let out at the exit since the system knows transaction is settled.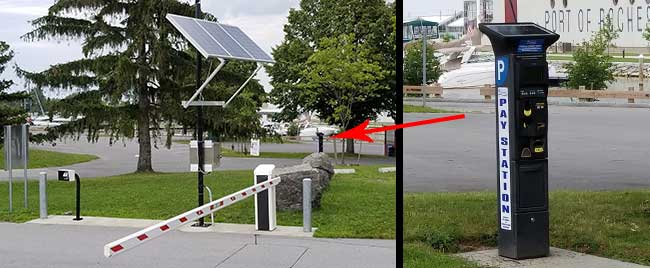 Take a closer look at what valuable tools we can put to work for you.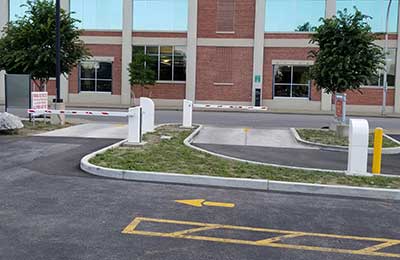 GPS mapping for performing license plate inventory  -  Larkin Development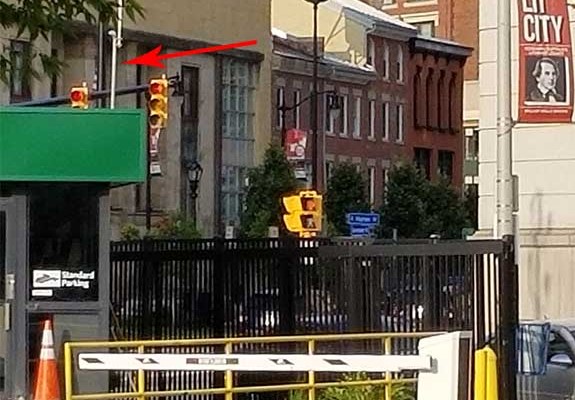 Providing wireless secure data communication and/or extending existing ethernet infrastructure to accommodate control system utilizing building existing communication network.
WPS Parking Systems- Founded in 1985, WPS Parking Systems is part of the Dynniq Company. They employ hundreds of parking professionals throughout the world with an established install base which issues more than 7,500,000 parking tickets every single day, worldwide. WPS provides increased mobility through automated parking solutions for airports, hospitals, local governments, hotels, leisure, shopping malls and parking operators across the globe.
Industrial Barrier Gates
Magnetic Autocontrol- Offering access control solutions for vehicles and pedestrians. OR Defining the benchmarks for security solutions in the field of vehicle access and pedestrian control.

Door King-Operators ideal for residential and commercial applications.

Hy-Security Barrier Gates- Slide, Swing, Traffic Barrier and Vertical Lift Operators using hydraulic technology common in the aircraft industry. Strength and reliability makes tough operators.

Access Control

Transcore- supporting the transportation industry since 1930s, including toll, traffic management, intelligent transportation systems (ITS), system integration and RFID

Cansec Systems- a reliable Access Control Products manufacturer for more than 30 years

Sirit- WORLD LEADING RFID READERS for electronic tolling, cashless payment, product ID and more. 

Commend- Commend has been specializing in Car Parking Communication systems for over 20 years.

Digital Acoustics- Digital Acoustics produces a wide range of solutions for Digital Voice Networking. Products range from home/office solutions to government and commercial solutions for communications as well incorporating solutions for systems integrators to form and expand existing communications networks with digital TCP/IP enabled intercom systems.

Aiphone- Aiphone is one of the most trusted providers of communications equipment worldwide. Exporting to over 60 countries, Aiphone is one of the most widely used communications producers for Vehicle Access Control Systems.


PARC Automation, Inc. is a member of PARC Group, a select organization of leaders in systems integration and innovation for the parking and access control industry. This network of companies from the United States, Canada, Mexico and the Caribbean was formed to share ideas and resources, and to provide member companies with an expanded range of customized, integrated solutions to share with their customers.